What can Twitter do for your Business?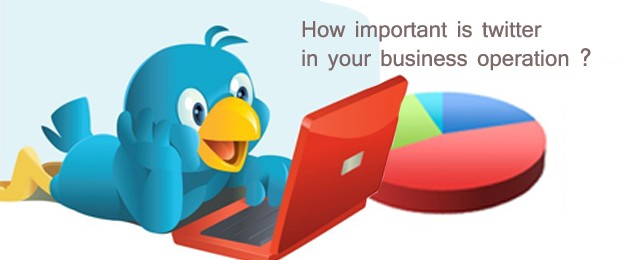 Twitter is a social networking that helps us connects to our fiends, families, loved ones etc. it is also used for sharing information that anyone can read.  Twitter can also help business people with their own businesses. Having an account on social networks such as facebook, twitter multiply etc. also states that "my business is available".
Connects you to people related to your business:
There are so many people who have the same business like yours. Keeping connected to them, like following them, is sharing some ideas with them that can improve your businesses. Following them can also make them follow you back, the more followers you have the more clients you can also have and can also make your account active.
Live tweets:
Posting blogs is also like sharing your ideas with them, which can also help them to improve their business. What they post can also give you some information about their works. So what it only means is twitter helps you share some ideas with others.
Clients:
Twitter also helps you to have your clients. Posting your works is letting them see what you can do, and what you can do for them. Twitter can also help you to respond immediately to customer queries and complaints.
Business information:
Having the information about your business is giving your clients an idea on what your business is all about. It states what you do to your business, which makes people convince to be one of your clients.
Twitter  is such a great tool to make your business popular and visible in thousands of people around the globe. Let's start extending your reach and we can make it happen here in DCGWS!