Without online visibility, your website is practically useless. We have the skills and expertise to improve your visibility, sales and leads.
We optimize your website using only white hat
Help build traffic and interest using Facebook, Twitter and more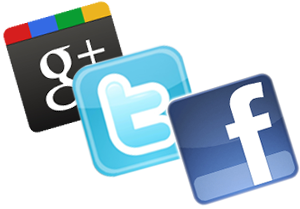 Blog posts about Online Marketing
Facebook is a social networking service that is used to communicate with other people, like our friends, family, and loved ones. Facebook can also be used to promote your own business. How? Here are some ways on how you can promote your business with the use of a Facebook… Continue reading
Don't leave it there. Promote it!
Promotion is part of owning an online business; you cannot just leave your site after it is done! You need to promote it…well. Search Engine Optimization (SEO) is the most effective way in promoting your… Continue reading
Ever wonder what AdSense is for? Why is it important? Do you know that you can make money out of AdSense? Let me tell you how. AdSense contributes a big role. The more click from visitors the more money you can earn. But… Continue reading
What can Twitter do for your Business?
Twitter is a social networking that helps us connects to our fiends, families, loved ones etc. it is also used for sharing information that anyone can read. Twitter can also help business people with their own businesses. Having an account on social networks such as facebook, twitter… Continue reading