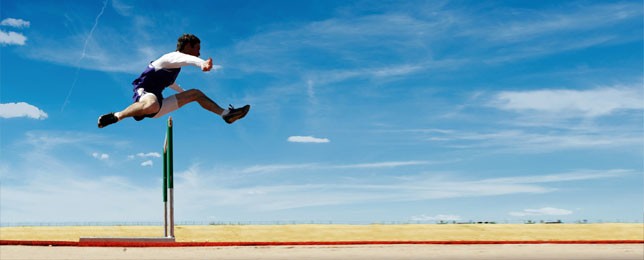 Many of us like to run not just for health concerns, but also as part of our lifestyle. And some of us live it passionately, that's why we join competitions such as marathons and thousand-meter dashes.
But in real life, we are all runners and it's our goal to finish our race. Some of us are willing to do it, but some of us are afraid. Let me suggest a couple of thoughts to help us reach our goals in life.

Starting with the word RACE; let's find out what it means.
Remove all destructions – how can we avoid these hurdles? Actually, we can't. All we need to do is to get through these hurdles. It means focusing on your goals in life. Get rid of the other stuff that is not important to and move forward.
Acquire your goal – Runners knows that their goal is to get to the finish line. We must know why we go to work, why we build our business, why we go to school. So then, we must have a clear vision on pursuing our goals.
Concentrate – if you know your goal, then you must concentrate now. Many have failed to achieve their goals because they lack concentration. Why? Because they ignore those hurdles. Maybe some of them were addicted to bad habits, we don't know. So if you want to finish your race, concentrate more on your goals.
Enjoy your race– this is the exciting part. We might struggle through these races but yes, we should enjoy it too. Learn how to enjoy the hardest part of your race. This will give you satisfaction when you reach your goal.
Want to finish your RACE? Going all the way to the top is not easy, but enjoying it is free.
Let me offer you a simple quote;
"Winners never quit, Quitters never win."