13 Tips to Recover from the Painful Penguin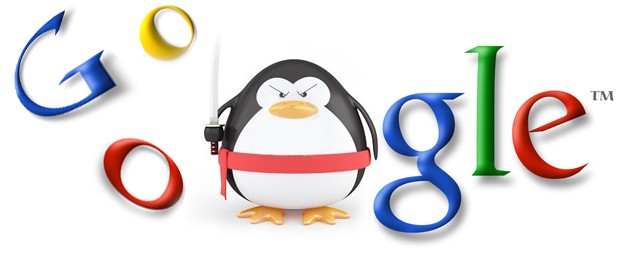 Last April 24, 2012, Google released an improved version of the Panda Update to the Google algorithm. Its job:  to destroy those websites which are "over-optimized" with webspam techniques and shortcuts which make their sites rank higher than it should be. The Google Penguin update will not have any effect on those websites who do White Hat SEO, that almost only depend on their content because according to Google, content is the most important part of a website.

Black Hat SEO, on the other hand, uses shortcuts that do not benefit its users. Websites which make use of Black Hat only intend to look for loopholes to rank higher than they deserve to be ranked. Some of these techniques include but not limited to:
Keyword Stuffing
Invisible Texts
Doorway Pages
Paid Links
Misspellings
Blog Spam
The change affects roughly on 3.1% of queries in English that the user might not even notice. The main idea behind the Penguin algorithm is to provide more exposure to websites with unique and highly professional content that are dedicated for a great user experience.
Here are some Tips to recover from the Penguin update:
– Avoid hidden text or hidden links.
Increase quality links to pages
– Don't use cloaking or sneaky redirects.
Make sure link anchor text is more natural
– Don't load pages with irrelevant keywords
Remove links from blogrolls
– Content spamming through blog comments affect site ranking.
Scale back the internal link anchor text
– Make content "reader friendly" and not "search engine friendly".
Exact match domains hurt
Make original content
– Don't create multiple pages, subdomains, or domains with substantially duplicate content.
Practice negative SEO
Move content to a new domain
Build a smaller site with very few pages
Write better content
– Invest time on content marketing
Think more long term with my site, stop taking shortcuts
Social Media Marketing is a must
– Create informative, shareable content and socialize through Twitter, Facebook and other relevant sharing sites.
As Matt Cutts has said, "If you've cleaned and still don't recover, ultimately, you might need to start all over with a fresh site"
But Google is only one marketing channel. Don't limit yourself by putting all of your eggs in one basket. Use the influence of social media. Make the news and be the news.
DCGWS Internet Solution can bring high quality search marketing solutions to small and medium businesses across the globe. Contact us for best SEO result!