WordPress 3.6: Jazzed Up and Released into the Wild!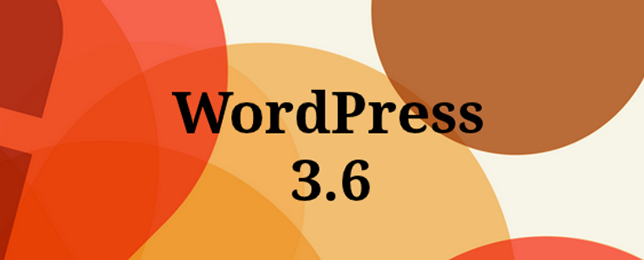 In honor of the great jazz pianist, Oscar Peterson, WordPress has released version 3.6 "Oscar"; it's latest iteration of the CMS that powers a big chunk of the internet. Packed with new features and a beautiful new theme, we think this latest version is really jazzy.
WordPress Latest User Features
The revamped Twenty Thirteen theme, which WordPress says was inspired by modern art, "puts focus on your content with a colorful, single-column design made for media-rich blogging."
Improved Revisions sports a new interface allows you to move easily through changes to see who changed what and when.
Post Locking and Augmented Autosave will especially be a great for sites where multiple authors are working on a post. Each author now has their own autosave stream, which stores things in the browser as well as on the server and there's an interface for passing ownership of a post, as demo-ed by WordPress's actors in the video below.
Built-in HTML5 media player for native audio and video embeds with no reliance on external services.
The Menu Editor is now much easier to understand and use.
if you are a visual learner, then here is a video that shows you what's new.
New Developer Features
A new audio/video API gives you access to metadata like ID3 tags.
HTML5 markup for comment and search forms, and comment lists.
Improved filters for how revisions work, so you can save a different amount of revisions for different post types.
Lots more listed on the Codex.
Have you already upgraded to this latest and greatest version? If so, let us know what you think in the comments below. If not, you can visit your dashboard for an automatic upgrade, or you can download the latest version from WordPress.
Looking to have a WordPress website developed using the latest technologies? Browse through our case studies to get a feel for our work, then request a quote to get started.