pimp-my-kicks.com
I don't think our praises for DCGWS could resonate loud enough. We tried working with freelance web developers in the past but found nothing but people trying to do work that they really were not qualified to do or hit language barriers that made working together very difficult. David has a talent for interpreting requests and delivering them exactly as asked. DCGWS was originally hired to create a flash banner for me but communication and delivery time were so smooth that we decided to let them do SEO work for our blog. That went so smooth that we decided to hire DCGWS to design us a brand new shopping cart and make more design changes to our blog! They are fast, efficient and reasonably priced. There is nothing more you could want in a web developer. Now I can focus on selling my products.
Thank you so much for making our lives easier!

SmartGlo, Ltd
After researching many SEO firms, we contracted with DCGWS to provide our website, www.smartglousa.com, with search engine optimization. The fees were very reasonable, and we quickly went from the bottom of the list to the top! We were so impressed with the quality and efficiency of the service provided that we switched our web and email hosting to DCGWS. This company consistently goes above and beyond what is required to provide excellent service and truly understands and delivers customer satisfaction. I would highly recommend DCGWS to any individual or company for their website needs.
Kimberly Babbitt
Sales Manager – SmartGlo, Ltd
National Safety Resources
DCGWS manages our website and corporate email accounts in a very professional and responsive manner. Any changes that we have requested have been completed within a day or two, and are always exactly what we wanted. It is so nice not to worry about website and email issues, as we know they are in very capable hands. We have highly recommended their services to associates, and are ecstatic that we have finally found a company that is so easy to work with at such reasonable fees. Thanks, David!
Gina Jones Manager – National Safety Resources
Home Run Homes
I was at wits end looking for a developer that could automate my site and integrate all of the peculiar pieces of the puzzle for my website. DCGWS came in and kept me calm, knew everything I asked about and more, and it was incredible. I always feared in the back of my mind that nobody would be able to sift through my website and the administrative nightmare that it was and automate it all from top to bottom, freeing me up to market my website ! DCGWS came in and went over and above with what I needed. David and DCGWS are true professionals who give you courteous service. It might sound like a cliché, but I truly consider myself lucky to have found them.
Rob Eisenstein Lease2Buy.com
Hidden Rock Music
Thanks David for your prompt service and suggestions…I am quite savy on the internet and computer, but for a change someone is doing some work on their own and thinking outside the box and presenting it to me…. Thanks so much for your dedication and hard work on this,You have gone above and beyond..and I so appreciate all you have done so far…rest assured I will be spreading the word about your great company to all the bands and venues that need websites..and want it professionally done!!! I will refer so many people to you now…
Todd Baker Hidden Rock Music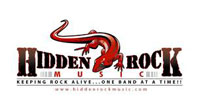 Spark Minute Feb. 2010 – Jan. 2012
David did absolutely excellent work for us and he always delivered on deadline.
David Spark
Time for Nurses Oct. 2010 – Nov. 2010
David did a wonderful job from start to finish, setting us up with a WordPress site, customizing it per our request, trouble-shooting issues, and meeting all deadlines. We'd be thrilled to work with him again.
Expert WordPress Developer Sep. 2011 – Feb. 2012
We could not have completed this ambitious project without David's invaluable help. David led the development effort in launching a major new website and two related blogs and brought us in on time in a cool, professional manner under challenging circumstances. The site (sfgoodwill.org) looks great, and we hope to continue to work together on other projects!
TechSoup Assessment Tool Jan. 2010 – Apr. 2010
David drove much of this project from beginning to end, being flexible on short notice even when our client was sending mixed signals and putting up barriers. The end product won rave reviews from everyone involved. I'll definitely be using David on future projects.
Jd Lasica
Joomla CSS and Payment Integration Expert – Web Development Jul. 2010 – Aug. 2010
Thank you for a great job! I highly recommend this programmer!
Norman Kaui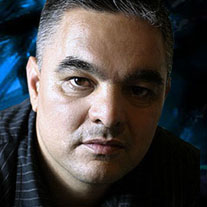 NextGen Photo Gallery Fix Jul. 2010 – Jul. 2010
As always, Mr. Davis exemplified great and timely work. Highly recommended for anyone seeking development expertise. Thanks!
jQuery/AJAX Assistance with Kirkwood Site Sep. 2009 – Sep. 2009
Working with David has been one of the best experiences I've had in hiring on oDesk. He is extremely dedicated and reliable, and able to think out of the box to develop clever solutions. I give him my highest recommendation, and will undoubtedly hire again for future projects
WordPress NextGen Gallery Expert Needed for Lightbox Integration Sep. 2009 – Sep. 2009
Excellent work, quick turnaround. I've already hired him again – David does very nice work!
Andrew Finggins
Membership Website – coding Nov. 2009 – Jan. 2010
David is good to work with and communicates easily. Lots of ideas
Senior programmer/developer for overseeing completion of 2 websites Sep. 2009 – Oct. 2009
David was once again fantastic! He always thinks of creative solutions whenever a hurdle arises. He is a pro and we will be back in the future for our upcoming sites. Thanks David for all the hard work…we love having you on our team.
Install Google Analytics code via Goals tab in our campaign. Sep. 2009 – Sep. 2009
Awesome work yet again. David put code on a very complicated sales process. He was given minimal instruction and did everything in a few hours. He just took what we had for him and he figured out everything else. His work was FLAWLESS… once again. Thanks David! We look forward to working with you again!
make some Joomla 1.5 "How to" videos Aug. 2009 – Aug. 2009
Great job David. Well done. You were finished so fast and explained everything very clearly. We will be working with you again soon! You are the BEST programmer on oDesk… and thank you for making me a few videos to explain what we need to do. Your the greatest!
Programmer Aug. 2009 – Aug. 2009
We have had the pleasure of working with quite a few great providers on oDesk and we have to say that David is THE BEST we have had yet. He knows his stuff. He finished the project before due date, was very communicative, always there when we had questions and was always able to answer our questions. His programming is flawless, he speaks fluent English and he is very laid back as well as confident. We will definitely request his services again. Highly recommended! He's the best!
dvorah kane Amk Publisher