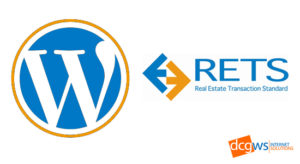 Our RETS connector plugin for WordPress will allow you to display eye-catching real estate listings on your WordPress website. WP-RETS is highly configurable with many standard features, and even more optional features.
What's included in our RETS connector
Single condominium/apartment building template
Address-based condominium and apartment building shortcodes

Number of listings for sale and rent with price range
Building information
Listings for sale
Listings for rent
Recently sold listings (last 12 months)

Responsive single property template, which include these built-in features:

Image slider/Stacked images for mobile views
Contact forms
Google maps
Pricing
Days on market
Property features
Pets information
Flooring
and much more

Set up of your own RETS database where all your listings will be stored. Each property type has it's own MySQL table for better organization
Set up of the RETSFresh Updater that keeps your current listings updated every 12 hrs, adds new listings when they become available, and removes listings once they are no longer active. NOTE: Recently sold listings are stored in their own table and are also updated twice a day.
Advanced search functionality
Sorting filters, i.e. by price, date added, alphabetical
New features added frequently
How does it work?
During setup, you will be asked which property types you would like to display on your site, i.e. Homes, Condos, Land, etc. We will create your own RETS database on your hosting account with the listings ready to be served to your visitors. We will also setup the RETSFresh Updater script to update your listings every 12 hrs, depending on how often you would like to update your listings.
We will provide the sample template files for you to copy to your theme folder.
Currently, these setup steps are not fully automated. However, we include the most basic setup in our plugin costs.
How much does it cost?
The WP-RETS plugin only costs $299, which includes the software package, RETS database setup, 1 year free updates and 1 year professional support. We also offer additional options such as custom template design, buildings by city, and many more for our competitive hourly rate of $35.
We provide you 1 full year of updates and support when you buy this RETS connector plugin.
Plugin showcase
Since RETS listings are only available for license real estate agents, we do not have a demo site. However, here are a few samples:
As you can see, the results can be amazing and a game changer for your real estate agency. However, the samples provided above are after many hours of customizations and refining. Individual mileage may vary based on customizations requested.